Proud to be a Leading Provider in Northern Virginia
Why Paragon?
Paragon Home Care is a trusted provider of personal and companion care services — delivering continuous care at home — for senior citizens in our community. We care for our seniors with respect and devotion, inspiring comfort and independence. We help to ensure their days are filled with hope, purpose and joy.
Our Mission
To deliver devoted, compassionate care that inspires independence, fulfillment and joy.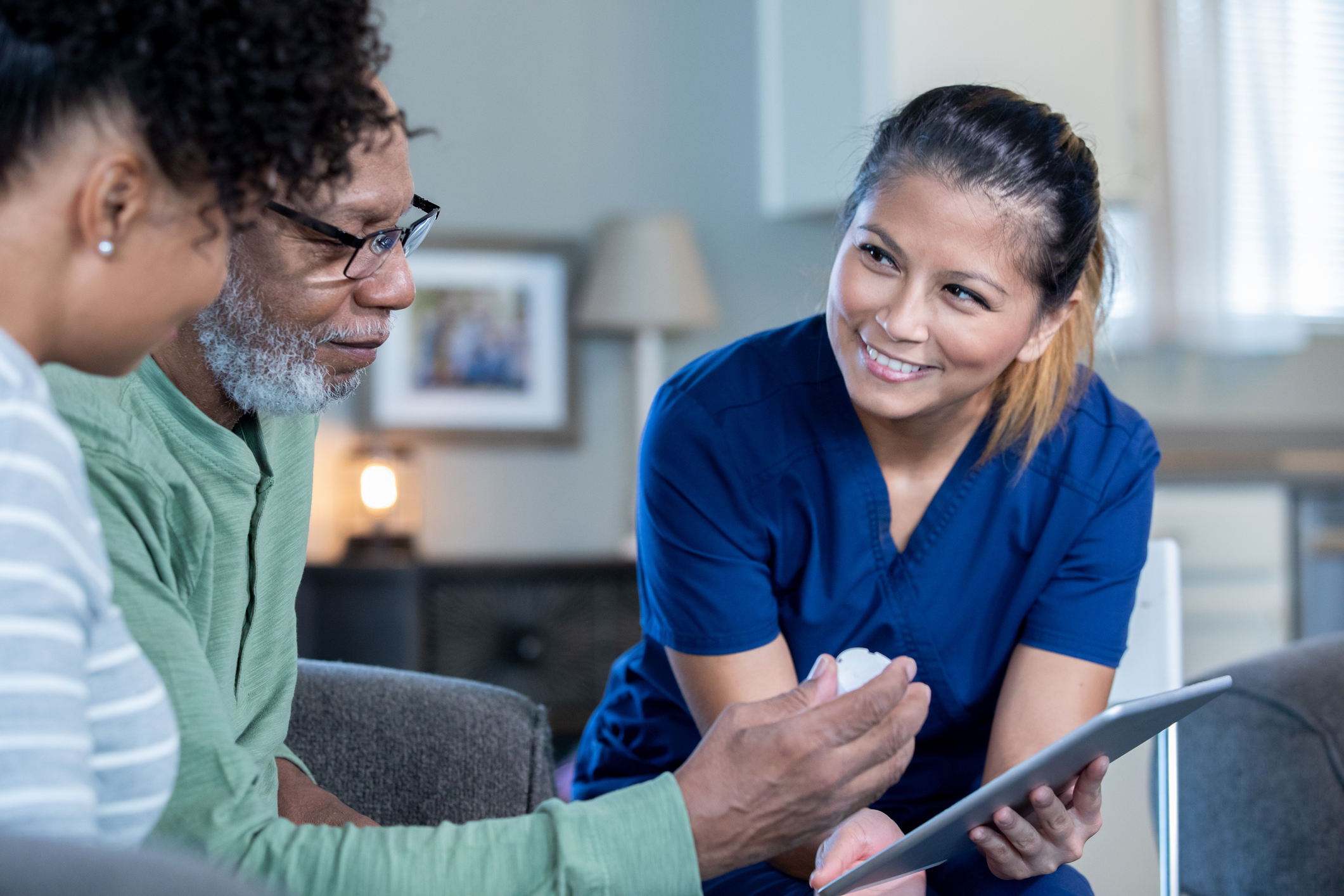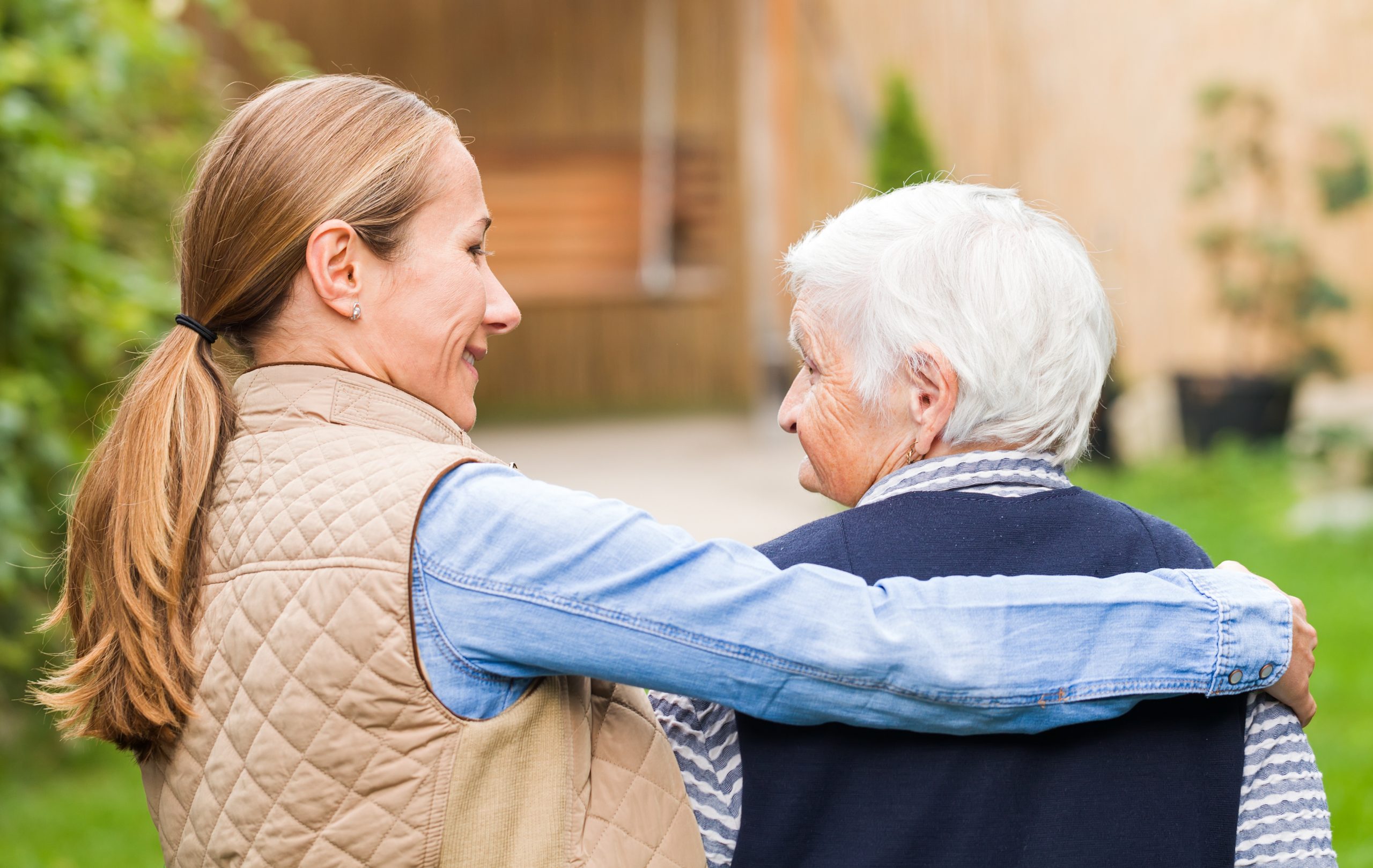 Reliable, Consistent, Familiar
We understand that having consistent, reliable care is critical to developing trusted home care. We tailor each care plan to suit each senior's needs and strive to maximize comfort level with the caregiver assigned.  Whether it's finding a shared passion for cooking or gardening, or ensuring a perfect personality match, we take the time to get to know our seniors and their preferences before selecting their caregiver.
Caregivers Who Truly Care
We are proud to have established ourselves as the premier employer of choice for caregivers in Northern Virginia.  We have earned the Employer of Choice Award, granted only to the top-ranking home care providers, based on caregiver satisfaction scores gathered by Home Care Pulse, an independent satisfaction research firm for home care. We are now ranked among the best employers of in-home caregivers in the region. As such, we have been able to attract a team of high-caliber aides, who are our primary representatives in the communities that we serve. Our focus on building this team is to ensure that we attract "true caregivers": dedicated and passionate about caring for their clients, and who don't merely approach the work as a "job". The strength of our team, along with our shared dedication to our mission, has helped to propel us as a preferred and trusted partner for families across Northern Virginia.
"Paragon Home Care has been great for my aunt. They are a true, full service company and have stepped up to help my aunt with all of her needs and wishes. No request is too big or too small. From top to bottom, all of Paragon's employees have been top notch. I do not know what we would have done over the last year without Paragon. I don't have a bad thing to say about them. In short, our experience with Paragon Home Care has been nothing short of amazing."
– Kirk V.
"I like their willingness to accommodate and respond quickly. They've been in contact and eager to provide us with the best care possible."
"Paragon Home Care is like a family to me. It is the best company I've ever worked for. There are 2 great teams I have worked for: The United States Air Force - and Paragon Home Care."
"We have a long distance relationship with Paragon. We live in New York and our relatives, who use Paragon, are in Arlington Virginia. For the last three years, we have had caregivers take care of our relatives, 247. Paragon has assisted us in many ways other than providing us with caregivers. Many of these folks have become like family. We know we can call them anytime and they will help however they can. We feel like, Ranjit, Joe and Anna are our friends. Would highly recommend Paragon to all."
"My mother Nancy and I have Susan Burley as our Caregiver and we just love her to pieces and she's gone above and beyond. Anna had sent the right person to help me to take care of my mother while I'm injured myself. She's a delight to have around our home. Thank You. We Love ParagonHome Care. Thank you for helping us out Anna. We highly appreciate it a great deal. This is the BEST Care EVER!!!! We give you a Rating of 5 Stars for Susan Burley."
"Paragon is an exceptional company from the top down. The caregivers are chosen specifically to match the clients and their families needs and personalities. They go the extra mile and I am so glad I found them for my mom!"
"Recently, a family member of ours spent 6 months in the hospital and rehab. They needed assistance when returning back to their home. For about 3 months, Paragon Home Care provided an experienced and passionate care taker that eased that transition. There is no way the transition back to the house would have been as succesful without Paragon. They were a great help, acted promptly and truly delivered to meet our challenging needs. Overall a very positive experience."

Perfect Fit
We work to provide the right caregiver for each of our seniors, for maximum comfort, trust and personalization of care.

Trusted Team
We invest in our caregivers and team, ensuring the highest level of service.

Holistic Care
In addition to personal, companion care and transportation services, we provide medical oversight services to our seniors, ensuring a continuum of care.
COVID-19 ALERT
In order to ensure the safety of our clients and employees, we are monitoring the developments to ensure that we are complying with the latest recommendations from the CDC, Fairfax County Department of Health, and the Home Care Association of America. For your reference, we are linking to Guidelines for Caregivers (pdf), as well as our latest communications to clients (pdf) and caregivers (pdf).